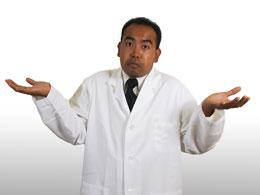 The snow in Manchester has finally melted. It's a fair amount warmer and no one fears instant death by slipping on ice anymore as they step out of the house. This isn't caused by global warming this time. No, thousands and thousands (millions?) of Manchester United fans (pictured) collectively shrugged their shoulders over the holiday season as they saw the club somehow hold a fantastic place in the league table. It's a bizarre situation that is making most people rewatch the league thus far to find out how exactly it's happened.
Or perhaps, on the run on to his 69th birthday and beyond, Sir Alex Ferguson has finally discovered that playing good football isn't actually necessary at all.
After a dodgy patch in Birmingham recently, culminating in an unlucky draw against Birmingham City and a lucky win against West Brom, United now stand top of the league, level on points with Manchester City, but with two games in hand over them as well as a superior goal difference.
Gary Neville too, ever the apprentice, shows that you no longer need to be able to play football to play football. It's genius, really.
But the fad of not needing to play football should come in handy actually, as our next game is against Stoke City Rugby League Club.
Moving on. It's a new year. Which means wasted breath and thought on New Year's Resolutions and pointless transfer speculation for an entire month, with United doing no major purchases in January since 2006. Now, as I do my best to put tabloid papers out of business I can tell you this from my "sources". No Ronaldinho, no Kaka, no David Beckham. No anybody! Except possibly a current nobody, who might, or might not, be a somebody in 2-3 years.
In fact, more likely is the excellently named Magnus Wolff Eikrem on his way back to Norway, striaght into the arms of the ever-lovely Ole Gunnar Solskjaer. Without ever being able to make an impact at the club, except when sitting on the substitute bench a few times.
Federico Macheda too, one excelling on the subs bench could well be on the way out on loan to either Lazio, Parma, Fiorentina, Juventus, or whoever Darren Ferguson manages next.
A recent interesting quote from Sir Alex Ferguson regarding a mystery player's agent demand an
entire block of flats
for a condition of an incoming player. We can only assume this player in question wasn't Nemanja Vidic, as t
here is no block of flats in Manchester stretching from the ground to the moon.

INTERMISSION.




PART TWO.

So, everyone, put on your penguin suits, it's time for the Rossobianchi Awards 2010 (prize pictured). Last year, only one award was given out, but this time I'm going with two. Simply because all it takes for me to do them is to write and think a little bit. Not even that much.
Rossobianchi Player of the Year 2010
:
Originally the award was to be given to Dimitar Berbatov, for going from flop and classy bastard to simply classy bastard. The Berb has had a great 2010, especially the beginning of this season, ending this current year top goalscorer in the Premier League, and in our hearts, probably. Unfortunately though, Dimitar Berbatov told us all
not to vote for him anymore
. Well, actually he only meant in Bulgaria, but I rounded up to include the world. Berbasex is too classy for awards anyway.
So instead the award goes to another player who has stepped up in 2010, massively so too,
Nani
. The
owner of the best statue ever
is no doubt delighted with his award and would like to thank god, or whoever else. Maybe his agent. Definitely his teammates and manager. And without a doubt he'd like to thank me for giving him this award. Nani's assists in particular have been exception with 15 last season and 11 already so far this season.
Runner Up: Nemanja Vidic.
(2009 Winner -
Patrice Evra
)
Rossobianchi Obligatory Award for Patrice Evra 2010
:
Winner:
Patrice Evra.
Runner Up: Ji-Sung Park
Third Place: Rafael da Silva
So there it is! It was a glitzy night, and all the stars were out but the Rossobianchi awards still produced a homely atmosphere. So, here's 2011, where my waste of space resolution is to try and update this more.
This blog has been brought to you by;
Enjoying Chelsea slip ups.

Trying to not look in the mirror until the excess Christmas eating is gone.

Goading people who actually think the world will end next year.